BEAN NETTING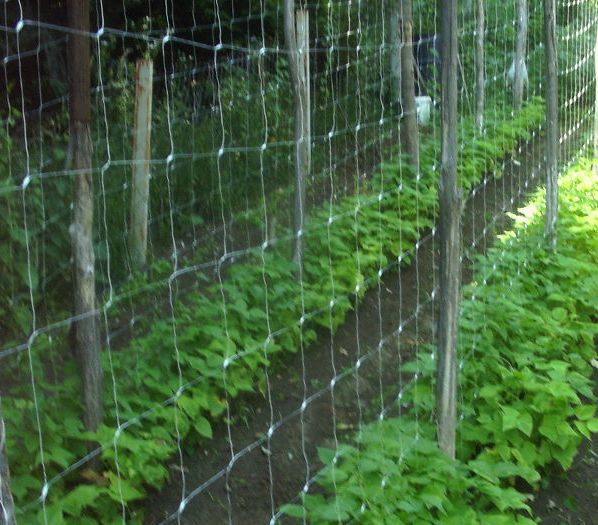 Bean Netting





We have

bean netting for your beans available in 50 foot lengths 80" high. This is professional type netting and will last for many years.

Bean images shown

growing on this netting on our bean image page.

Strong and versatile polypropylene mesh designed for growers as a gentle and more efficient support which helps increase yields by providing greater exposure to sunlight and air circulation for climbing vegetables Openings 6 3/4 - inches simplifies harvest. Reduces installation labor costs,Is inexpensive, rot and rust proof, Provides better exposure to light and air, Is aseptic, reducing pesticide costs, Is resistant to UV rays and chemical agents, Maximizes cultivation density,Results in higher crop yields.Beans are much easier to see and pick.





Netting is sold only with bean

seed orders.

Our price is $28.00 per 50 foot roll. Postage $4.00

for entire order of seed and netting

.