HEIRLOOM PEPPER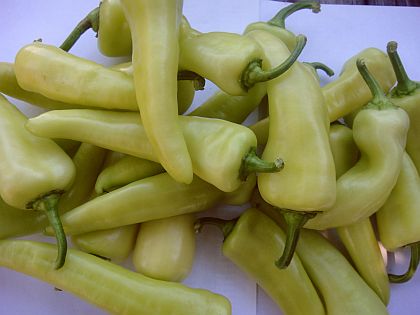 Sweet Banana Pepper

=

Heirloom. An AAS Bronze Medal winner for 1941 and still extremely popular. Large, pointed fruits measure 6-7" long and 1½" across. The mild yellow peppers ultimately turn brilliant red. A favorite for pickling.

75 seeds per pack

=

$3.50


---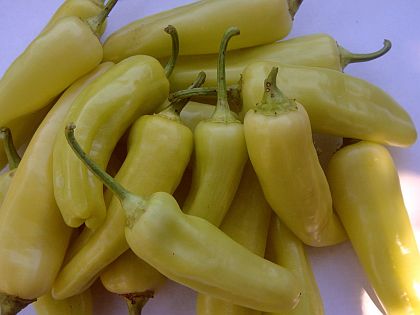 Hot Banana Pepper =

Profuse bearer of 6-inch-long, mildly hot peppers. Excellent for pickling, frying, or roasting. Just hot enough to provide a little bite without scaring away the milder palates in the family. Produce well even in hot weather. Fruit matures from light yellow to orange to red.

75 seeds per pack

=

$3.50 SOLD OUT


---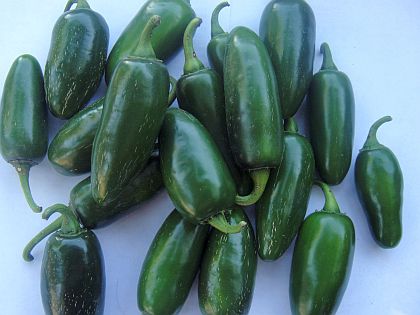 Hot Jalapeno

Pepper

=

Dark green, medium-hot, thick-walled peppers 3" long, 1" wide, with rounded tips. Matures to dark red.

75 seeds per pack

=

$3.50



---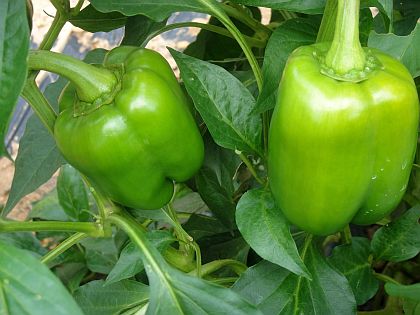 California Wonder Sweet Green Bell Pepper

=

The standard bell pepper for many decades, this 1928 introduction is still the largest open-pollinated, heirloom bell you can grow, and a big improvement over the earlier bells. A perfect stuffing pepper 4" x 3 1/2", thick-walled, tender and flavorful.

75 seeds per pack

=

$3.50
---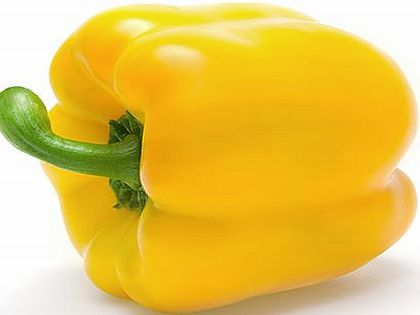 California Wonder Sweet Yellow Bell Pepper

=

65 days.A 'California Wonder' type of bell pepper,yellow mostly four-lobed, thick flesh, borne erect on the plant. Heavy foliage, compact growth, and very attractive.

75 seeds per pack

=

$3.50

---



Chocolate Beauty Sweet Pepper

=

Shiny green bell peppers ripen to a gorgeous chocolate brown. Excellent sweet flavor when fully ripe, average flavor when green. Very productive variety for home and market. 70-75 days

.

75 seeds per pack

=

$3.50


---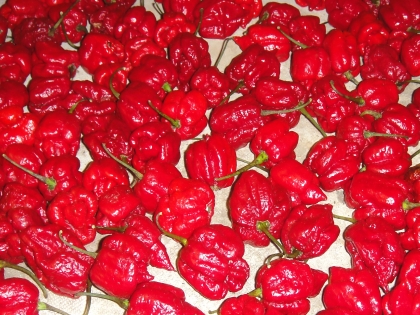 Carolina Reaper
=

The hotest of the hot peper. Guinness Book Of World Records has documented the heat level at 1,569,000 scoville units. It has a cherry under tone with a hint of citrus.




Carolina reaper is a serious scorcher! For those extreme pepper eaters, Carolina reaper is a must-- for those less adventurous, they make a great conversation piece in the garden.120 days





Germination:


Place seed trays in a propagator at a temperature of 18-25C (64-77F) until germination, which usually takes 7-30 days. Once germinated, chillies can be moved to a warm, sunny windowsill or a heated greenhouse. Keep the compost evenly moist but take care not to let it get soaking wet.The hotter a pepper variety is, the longer they seem to take to germinate.Carolina Reaper Pepper seeds are slow germinating. Please be patience to grow it.


---



This popular, and very productive home garden and shipping squash variety matures in 50-60 days. Black beauty grows on semi-upright plants. Glossy black-green fruits average 6-8" long and 2" in diameter and are best when harvested young.




Tender flesh is firm creamy-white and has a fine flavor. Great eating! Average: 56 days




50 seeds per pack

=

$3.50






55 days. Plant produces high yields of 14" long green okra. The large pods remain spineless and tender up to 10" long, but are best when the pods are picked at 6" long. Excellent for making gumbo. This heirloom variety dates back to pre-Civil War. Plant Height: 8 ft tall.





50 seeds per pack

=

$3.50



Prolific Straight Neck Squash




Uniform lemon yellow club shaped fruits . Best used at 4 to 7 in. Heavy yielding bush type plants. Excellent flavor and quality. 42-56 days.





50 seeds per pack

=

$3.50



Clemson Spineless Okra




All American Award winner and a delicious addition to soups, stews and gumbo. Harvest the pods when they are about 3" long and still tender.The plant will produce until damaged by cold weather.




50 seeds per pack

=

$3.50



Straight Eight Cucumber




Smooth straight cylindrical and deep green with rounded blunt ends. Early, prolific, vigirous,excellent quality. 52-57 days.






50 seeds per pack

=

$3.50



Heirloom Pickling Cucumber

Homemade Pickles Cucumbers are just that! They are a pickling cucumber with a solid, crisp interior and superb flavor. Best picked from 1.5 - 6" in length. This is a vigorous plant that can be grown on a trellis.

50 seeds per pack

=

$3.50



Crimson Sweet Watermelon

Quality and reliability make this an excellent variety for gardeners and growers alike. A classic, oblong, 10x12" striped melon. Weighs in at 15-25 lbs with bright red, juicy sweet flesh. Days to maturity: 85 days

50 seeds per pack

=

$3.50




Charleston Grey Watermelon

Fruits are large, 28-35 lbs., cylindrical-shaped, 24 in. long by 10 in. across. Flesh is Red, crisp, fiberless and delicious; skin is light greenish gray.

Harvest in 85 days.

50 seeds per pack

=

$3.50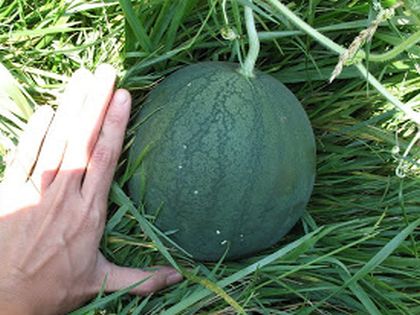 Sugar Baby Watermelon
85 days. Ideal size for the refrigerator, 8-in. across and 6-10 lbs. Bright red-orange flesh is firm, fine-grained and super sweet.
50 seeds per pack
=
$3.50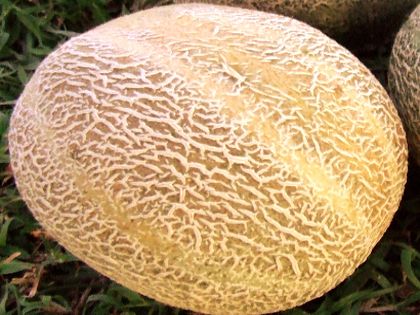 An old, classic favorite dating from the 1920s, this ribbed melon has a heavily netted skin. Also called muskmelon. Likes hot weather. Delicious, firm flesh is rich with antioxidants.85 days - 3 to 5 pounds.




50 seeds per pack

=

$3.50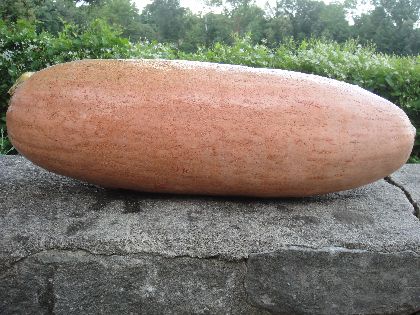 Georga Candy Roaster Squash = These squash are very popular in the mountains . Similar in shape to Banana squash but much larger and sweeter reaching up to 60 pounds but probably average 25 pound. Takes about 110 days to mature. The mountain folks roasted these for pies and other baking. Pies similar in apperance to pumpkin but sweeter and do not require adding spices. Vines spread to 25' so alow plenty of room. You will love these .

15 seeds per pack = $5.00

========================================================================================================================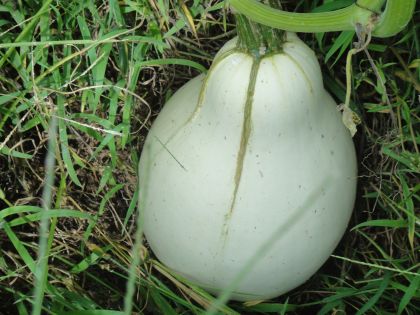 Tennessee Sweet Potato Squash


15 seed pkt. $5.00




An old, hardy type that grows well even in rather poor conditions and produces an abundance of medium-large, round-to-bell-shaped, tan fruit with moist orange flesh that is said to resemble that of the sweet potato, hence the name. Sweet, good quality, and it keeps very well. The fruit are pear-shaped with creamy, white color skin that is striped in faint green. It is an excellent keeper; if stored properly it can last over six months. The flesh is light colored, fine grained, very dry and resembles sweet potatoes in flavor. Makes an excellent pie. Fruit average ten to twenty pounds in weight. Very Rare.
=======================================================================================================================
Quote by (W. Atlee Burpee in 1883)
"Grows to medium size, pear-shaped, a little ribbed, color creamy white, sometimes lightly striped with green, flesh thick, creamy white, remarkably fine grained, dry and brittle, and of most excellent flavor. Hardy, very productive, and keeps perfectly sound until late in the spring, longer than any other pumpkin. It speedily becomes a general favorite wherever it has been introduced. Has no equal for making pies and custards. When cooked it has somewhat the appearance of sweet potatoes, but of more delicious taste. It proves very distinct and fixed, and is a valuable acquisition. This variety we recommend as being superior to any other variety of pumpkin for cooking purposes in cultivation. Its attractive appearance makes it a specially valuable kind for the market gardener. Our stock of this variety is grown with special care, and cannot fail to give satisfaction to our patrons, but the seed being very scarce, we can sell it only in packets. Do not confound the Tennessee Sweet Potato Pumpkin with any other so-called Sweet Potato Pumpkin.



========================================================================================================================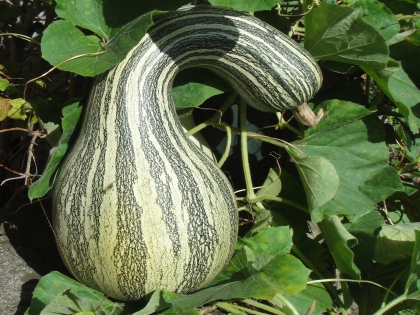 Green Striped Cushaw Squash
White fruit with green stripes. Oblong shape with crooked necks. The large vines are vigorous.Expect heavy yields of 15 lb crookneck fruit. Resistance to squash vine borers.Days to harvest 90. Good for pies.
15 seed = $3.50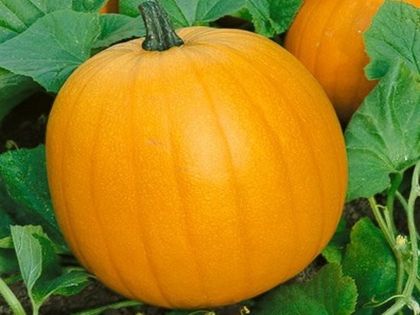 Jack O' Lantern Pumpkin
=
Great for Halloween carving and cooking. Pumpkins are medium sized, round to elongated in shape.
Sun:
Full Sun
Height:
12-18 inches
Spread:
6 feet
Days to Maturity:
110 days
50 seeds per pack = $3.50
We do not have a shopping cart.
If you cannot print order form write your order on sheet of paper with your information and check or money order and mail.
If you want to pay with Paypal add all items that you would like to order
plus $4.00 shipping . Send email and we will
send you a PAYPAL INVOICE this makes it easy for you to pay.
PAYPAL will except your credit or debit card
Updated 8/10/2017